Commercial Christmas Decorations in the UK
Enjoy Marvellous Commercial Christmas Decorations in the UK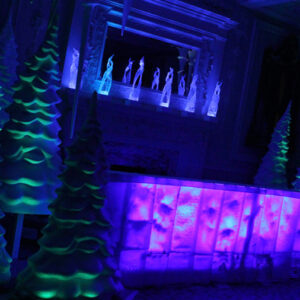 Owning a business requires you to make some strategies and plan some investments that would reap brilliant results for your business. Decorating your office with some amazing ornaments during Christmas is one such investment that you ought to make to attract your customers and bring in great revenue.
Every year businesses spend a huge amount on commercial Christmas decorations in the UK. It works in their favour every time. The only thing that matters to the businesses is the service provider. For businesses in the UK, The Christmas Collection is the ideal choice. We deliver excellent and high-end Christmas decorations that stand second-to-none in the market.
Often, businesses have no time to decorate their store. The Christmas Collection comes in handy for you during these times. We provide you with the best range of solutions that would enhance your business prospects without giving you any tension or headache. We take care of preparing your stalls/stores/businesses/commercial places ready for Christmas.
It's our responsibility to make sure your commercial premises are equipped with the vibe of Christmas. From unique tree designs to installing commercial Christmas decorations, we are responsible for every requirement you have. Get in touch with our team and experience the beauty of our services for yourself!
With our years of experience in the sector, we know and understand the requirements of our clients. Whether you have an interior or exterior Christmas décor requirement, at The Christmas Collection, we fulfill it all. We promise to never deliver you anything short of exceptional and this speaks for our quality.
What are our collections for Commercial Christmas decorations in the UK?
We offer a wide array of products and services for our clients. At The Christmas Collection, we unveil for our clients a bouquet of collections that they can choose from. It includes:
Bespoke Trees
Commercial Interiors
Commercial Exteriors
German Market Stalls
Visual Displays
Select the area that you want to display. If you have any plans, share them with our expert team, and we will make sure it is turned into a reality with our amazing decorations. If you have no idea how to decorate your commercial place, leave it to us, we ensure to add touches of fantasy, luxury, and elegance that will never be topped.
Why choose The Christmas collection?
It is our professional Christmas decoration services that make us stand apart from our competitors. We promise what we deliver will impress. Delivering excellent service is something that we have learned over the years. We want our clients to keep their business doors open and enjoy the magic of Christmas while we create the set-up and environment for them and their guests. Turning your commercial place into a hospitable one is our duty, and we have always managed to impress our clients with our offerings. Our commercial Christmas decoration in the UK allows you to transform your restaurant, pub, or office space with the joy and spirit of Christmas.
Checkout our commercial Christmas decoration services:-
Interiors Christmas Decoration, Exteriors Christmas Decoration, Visual Displays for Christmas Decoration
Share